Below are some of the testimonials we got over the years
"Dr. AZ Habtewold is much more than a keynote speaker. As an AV professional, I have had the opportunity to see many keynote speakers. What I loved most about Dr. AZ is he is much more than an excellent speaker. He is a role model for self-leadership. Dr. AZ's message is refreshing as it acknowledges that emerging leaders need training, mentoring, and space to learn. Many speakers can put on a good show, but Dr. AZ's contagious optimism allowed me to believe I could grow at a quantum level."
Brian Monahan
Vice President of Sales and Business Development, Prestige AV & Creative Services
"I have known AZ since 2019 and he has consistently delivered high impact speaking and facilitation engagements to diverse audiences across multiple industries. Az is skilled at engaging audiences with storytelling, timely and relevant examples and he adapts professionally to the needs of a group. I have collaborated with AZ on numerous occasions and I can attest that he takes the time to listen and prepare for his work. He has a strong background in leadership and professional development that will challenge your team or group to think and do differently as they return to their respective work. He will exceed your expectations for collaboration and will go above and beyond to ensure that your group, team, or audience leaves a session with new thoughts and tools. He comes with my highest recommendation."
Jeff McKinney, Ph.D.
President - The Angkor Group Writers
"AZ, you did a fantastic job at the MPI 2022 ReConEx Conference! I was able to tune into both your opening keynote panel and breakout sessions. Your breakout presentation on "How to Experience a Quantum Leap: Tackle the 3 Battlefronts & Take Your Career/Business to the Next Level" was very thought-provoking and motivating! There was so much invaluable content that I could not write fast enough! I felt that you used your time very wisely allowing enough time in the end for questions. You were also very engaging with the virtual audience. Thank you for your contributions and for sharing your knowledge with us!"
Carolyn A. Patterson-Kemper
M.S., CMP, DES Principal/Copywriter, CPK Writers
"After attending Dr. AZ's session on building a pro feedback culture, I feel more equipped to help promote a positive and transparent work environment. Ensuring the needs of employees intersect with the needs of the business can be difficult, but AZ's approach provides business leaders with methods to improve performance, while growing and developing its team members."
Jack Marti
Go Ape USA, HR Manager, SHRM-SCP
I've known Assegid since campus days. We were in the same dormitory for years. This opportunity gave me a closer look at his leadership both in the classroom and offline hours. He was an inspiration to all of us. When I was President of the University of Gondar, I invited Assegid to speak to our Leadership Team, Deans, and Faculty Members. He also volunteered to inspire, guide, and coach student leaders during his stay. I can confidently say that Assegid is one of the few leadership experts in Ethiopia who can deliver what he promises. I'm glad to report to you that our leadership team and the entire community benefited from his visit. You should also consider inviting him to your organization and send your leaders to attend his events and online courses.
-Dr. Desalegne Mengesha, President of University of Gondar (former)
"It was wonderful to finally meet Dr. AZ in person, as well as get to witness firsthand his ability to engage 150+ audience and capture their undivided attention as he spoke and shared his story, encouragement, wisdom, and guidance. Fortunately, he also did a break-out session with practical solutions and actions because the attendees wanted more."
Leila Davids
Destination Sales Manager Visit Montgomery, MD
"In 2018, Assegid came to ECX and had a very productive conversation with our top leadership. I heard great compliments about the session. As a result, in 2019 when Assegid visited Addis again, we invited him to facilitate a two-day leadership workshop by bringing together our executive team, managers, and supervisors. During those 2 days, I could personally be able to notice that Assegid is passionate about leadership and he has a lot to offer. I also heard constructive feedback from participants during and after the workshop. The learning opportunity we had with Assegid brought tremendous improvement in the performance of our leadership and in turn ECX. We benefited from his ability to facilitate a very interactive workshop that was filled with so many up to the minute insights, tools, methods our team implemented right away. I recommend my fellow leaders to consider inviting Assegid to their organization, and I also encourage anyone who is interested to grow as a leader, to sign up for his online courses."
Wondim Negera
CEO Ethiopian Commodity Exchange
"Fortunate enough to attend a presentation led by Assegid and sponsored by Frederick County SHRM. AZ was engaging, interactive with the audience and provided specific knowledge on feedback frameworks. These key takeaways made the information tangible and easy to apply in any feedback discussion- whether those conversations were with family and friends, C-suites or colleagues. Looking forward to applying some of his advice to achieve a healthy and transparent culture."
Brooke Warburton
Grants and Training Project Manager for techfrederick
I have had some opportunities to work with Dr. Assegid Habtewold since 2019. I was one of the invited speakers when his organization launched an initiative that aimed to empower emerging leaders. The opportunity gave me a chance to watch his presentation first hand. Following the event, I invited him to have a group coaching session with my leadership team. The opportunity gave us a chance to learn new leadership nuggets plus a chance to ask him some questions to get his perspectives. He shared fresh and empowering insights and approaches that we still practice till date. We used the consultative session to assess where we were, what was working very well, and what we might need to change to take our organization to the next height. The overall experience was very fruitful and we look forward to having similar sessions with him whenever he visits Addis. I highly recommend my fellow leaders to invite Assegid to work with their leadership and benefit from his expertise. If you're a supervisor, project manager, or business owner, I encourage you to attend his live and online courses to take your leadership to the next level."
-Samuel Bekele, CEO of Spotlight Communications Ltd.
"Assegid is a true professional. I have had the distinct pleasure of working with him, side by side, a number of times.
Whether you are a supervisor, manager, or business owner you will truly benefit from his online courses.
He takes the time, and effort to create them in a way that are both full of pertinent and relevant information, but more importantly, are applicable to your needs. He is a great story teller as well, He has the great ability to communicate the material in a way you can both relate to and take action on. His world-wide experience gives him a unique perspective that is both refreshing and original. When you will take his course you will be glad you did."
DW Starr
Confidence Expert One-Man Show .. DW LIVE! Performer, Author, Speaker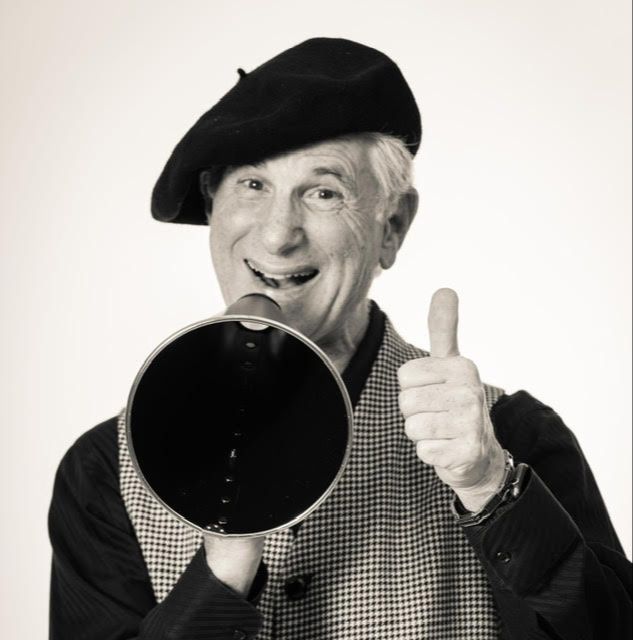 Thanks for your presentation which was lively, interesting and informative. One of the highlights of your presentation, in my opinion, was the assertion that everyone has the potential to be a leader. Leadership is one of the topics that rarely get enough coverage in this type of venue. And it was a delight to witness the treatment of such an important topic."
- Harold E. Barber, Ed.D., Counselor & Coordinator, International and Multicultural Student Center, Montgomery College.
I had the pleasure of attending Dr. Habtewold's May presentation at the monthly Frederick County SHRM meeting. The presentation was informative, interactive, and thought-provoking. Dr. Habtewold articulated the process of developing a culture that reinforces proactive and constructive feedback. It was a refreshing reminder of the power of positivity, and the impact it can have on employee culture and performance."
- Andrea Vaughan
Managing Partner, Outside Force & Nexum HR Corporation
On behalf of the Project Management Institute Silver Spring Chapter, we are grateful for the insightful and very interesting presentation you provided to our membership on "Effective Feedback Exchanges: How to create & nurture a feedback culture for soaring productivity" on Wednesday, September 8, 2021. The content was received with enthusiasm and will definitely strengthen any project management professional's toolkit. Our members provided favorable feedback for your keynote, and found it interactive, engaging, and practical."
- David Craig,
President of PMI Silver Spring Chapter
I recently had the pleasure of engaging the services of Dr. Assegid Habtewold for two separate events and would love to share experience with you.
One engagement was for our local chapter of the Society for Human Resource Management (SHRM). This was an in-person event and Dr. Habtewold was amazing! We received a ton of compliments from his presentation and he was gracious enough to bring a few of his books signed as door prizes.
His presentation was engaging and enlightening to the point that several of our chapter members recommended him to speak at a regional business event that hosts approximately 1,000 or more business leaders.
The second engagement was an in-person leadership development conference that was forced to go online during the Omicron surge. Dr. Habtewold was fantastic in being able to pivot to online for his presentation.
As a Doctor of Strategic Leadership, the Ted-style talk he presented really knocked it out of the park. As the event coordinator for that particular conference, it was a true pleasure to work with such a professional.
We also received great feedback on his content as well. He was gracious enough to stay around and participate in an expert panel forum at the end of the day.
If you are an event planner and are looking to hire an engaging speaker in the leadership arena, you can't go wrong giving a second look to Dr. Assegid Habtewold for your conference keynote, breakout, or workshop today!
Dr. David A. Miles, Founder | Principal, Dr. Dave Leadership Corporation
Dear Mr. Habtewold, I am writing to thank you for your expert presentation on January 9, 2013, to the Montgomery County chapter of the Maryland Writers Association. Your workshop, Shaping Your Writing Future by Crafting Strategic Plans Now, was obviously of interest to the members, as we had out largest turnout in the history of our chapter on the night you presented. It was obvious from the moment you began to speak that you have a great expertise in the area of strategic planning, yet instead of simply sharing that expertise you took pains to elicit and validate the knowledge base of your audience. As the participants began to work in small groups to investigate topics of importance to writers, they were fully engaged and, indeed, reluctant to stop talking when time was up. I learned a lot from your workshop, and I know our chapter members did, too. We want you to know that we appreciate your willingness to take time out of your busy schedule to come speak to us. As a sign of our gratitude, I have attached some comments to this letter—feel free to use them, and this letter, in any way that supports your business. If I get more feedback in the future about your talk, I will forward that to you as well.
-Alix Moore President, MWA-M
The ASTD Maryland Consultant's Special Interest Group is an informal networking group comprised of senior internal and external workplace learning consultants. We were fortunate at our March 2013 meeting to have one of our members, Assegid Habtewold, share his insights on Values-Based Consulting. Most of our membership has worked with values in their work and are already familiar with the role values play in the workplace. Nevertheless, Assegid (AZ as we call him) was able to bring a really fresh viewpoint as well as well-researched new information to us. The presentation was well organized and well paced. He was also able to facilitate a balanced and thought-provoking discussion in a group of highly diverse participants, and we all gained many insights from the session. I particularly admired the way he was able to balance covering the planned material and engaging the group in discussion. The feedback from members was very positive and we look forward to hearing more from AZ in future meetings.
-Christine Hipple, Chair, the Consulting SIG of ASTD
"Assegid was a great addition to our speaker series for our chapter. He was engaging and made learning fun with his humor and genuine openness. Our members all left with key takeaways in how to create a culture accepting of feedback. If they don't use it, it wasn't because he didn't provide it! Thanks AZ for bringing your knowledge to FCSHRM!"
-Bethany S. Lord, President of Society of Human Resources, Frederic County
"I had the privilege of hearing Dr. Assegid Habtewold at the Live2Lead Winchester leadership development conference, where he was one of the speakers. Dr. Habtewold's talk was insightful and very applicable; many of the attenders commented that his talk generated quite a few notes and action items, and I would wholeheartedly agree! I can recommend Dr. Habtewold to you without reservation to speak at your next event; you'll be so glad you invited him, and your attenders will benefit tremendously."
Dr.

William

Attaway
Leadership and Executive Coach, Catalytic Leadership, LLC
"I have had the pleasure of knowing Dr. Assegid (AZ) Habtewold since we were students in the Doctor of Strategic Leadership (DSL) program at Regent University in 2009. AZ and I were in the same cohort and student group for several semesters. AZ provided the insight of a scientist and the cultural experience of a refugee and true outsider to our group. Through shared experience, dialogues and projects we learned together and from each other and became a high-performing team. Of the wonderful relationships I experienced in those four years at Regent, AZ's enthusiasm and joy have always been a bright space.
I believe you will enjoy the courses AZ has prepared. His teaching style is very personal. These courses have the familiarity of a personal coaching session; as if you were sitting across the table enjoying a coffee with your mentor. However, you have the advantage of listening to them again and again; of going back to the well to draw a fresh drink. Enjoy the structure, drink from the well and keep coming back."
-Dr. Chuck Bowen, Senior Enterprise Architect at Ignite IT
On March 25, 2015, Dr. Assegid "AZ" Habtewold was the Keynote Speaker at Take Flight Toastmasters club. The meetings are held in the NASA Federal Credit Union in Greenbelt, MD. Dr. Assegid "AZ" Habtewold is a very dynamic and charismatic Keynote Speaker. His speech title was "Mitigating Culture Shock". He immediately engages his audience and connects with them during his entire presentation. He is highly motivated and interesting. Dr. Habtewold displays a pleasant demeanor and is very polished and poised. He is very professional and adapts well to any environment. He can be relied upon to fulfill his commitment. He is very knowledgeable and uses relevant examples in his presentation to emphasize his points. It was a pleasure working with him and listening to his speech. The speech was very thought provoking and with this awareness it will help to reduce conflict in your personal and professional life. I highly recommend Dr.AZ as a Motivational Speaker.
-Dr. Vernia T. Coleman, D.Min. former Area 42 Governor and President of Take Flight Toastmasters Club
"In January of 2013, our local chapter of the Maryland Writers' Association had the pleasure of a well-crafted workshop led by Dr. Assegid Habtewold. Assegid ran an engaging and informative session to help local writers learn how to plan our individual writing careers and make strategic goals for ourselves. He covered many facets of the topic with expertise and illuminating examples from his life. I walked away with many useful nuggets to apply toward my career and other areas of my life. At the conclusion, many members' comments echoed my experience of this inspiring workshop. I highly recommend Assegid for your organization's needs- he's warm, direct, and an excellent trainer."
-Carolee Noury (MA), Career Counselor and Owner, CN Career Services.
Assegid (AZ) Habtewold has been a member of our team since May 2014. He is an experienced trainer who has provided both technical, and professional development training for our programs. His style of training is interactive - he engages students from the time they enter the room. AZ offers a strong balanced approach to training, and facilitating at times giving the participants' opportunities to present, share their stories, and ask questions. AZ loves to use metaphors, stories, and experience. He is not a lecturer but one who is able to engage and keep the participants focused on the topics, and the objectives. His focus is students' learning while creating a meaningful experience, and his ability to leverage multiple adult learning techniques, and a balanced approach is certainly effective. I admire AZ's professionalism, and his commitment to deliver beyond our expectations. He is loved and respected by our students, and have achieved 100% certification results in each program. AZ is a pleasure to work with, and a valued asset on our team at A Critical Path.
-Adam Turner, Director of Training , A Critical Path Inc.
"I had the opportunity to work with Assegid Habtewold "AZ" in 2014 as an Instructor for Per Scholas, National Capital Region, IT-Ready project that combined both hard and soft skill trainings. He provided A+ certification training to our students with a certification rate of 100%. AZ also facilitated discussions on topics such as professionalism, safety, inclusion and cultural sensitivity, effective communication, feedback giving and receiving, team building, and conflict management in the workplace. AZ is a phenomenal, capable and knowledgeable instructor who's able to combine career and leadership development programs into his curriculum. He is also able to infuse real-life experiences throughout his training. He uses interactive discussions and group activities to help participants understand the content. He is very easy to work with, very in tuned to the needs of the group and takes feedback really well. He is a natural leader, coach, and mentor. I would highly recommend AZ as a trainer in IT certifications, and facilitator for Leadership Development, Career Development, Team Building, and other related themes."
-Bridgette Gray, Managing Director, Per Scholas, National Capital Region.
I first knew AZ when I was on campus in the late '90s. He was the president of AAU students union. AZ was an inspirational student leader. After many years, I had another chance to work with AZ in the US. He spoke at Sholla Corporation events a couple of times. He also visited my college (American College of Technology) in Addis Ababa, Ethiopia and facilitated full-day workshops for corporate managers, executives, supervisors and business owners. I got outstanding testimonials from participants of these workshops. AZ, is a great learning professional who is passionate about what he does. AZ gives his best every time and shares what he knows wholeheartedly and cares about his audience's growth. I highly recommend AZ's workshops and online courses."
-Dr. Asmamaw Mengistie, President of American College of Technology (ACT)
I'd like to encourage supervisors, managers, and business owners to consider signing up for any, or all, of the upcoming online courses being offered by my friend and fellow Toastmaster, Dr. Assegid (AZ) Habtewold. I've known Assegid since 2013 and watched a few of his presentations, including a customized presentation on "Soft Skills" that he gave to a Joint Open House of five Toastmasters clubs, a few years ago. As the saying goes, 'leaders are learners', and I closely witnessed Assegid challenging himself to grow professionally as a learning professional. In addition to his thirst for knowledge, he is characterized by an ongoing commitment to helping people — especially "first-timers" — who are relatively new to the United States and its labor market. Such people may have technical skills but lack the soft skills necessary to move up to management ranks. Assegid has made the journey and is passionate about helping others through the same transition. From his personal journey as a leader, the knowledge he acquired and the experience he gained as he travels all over the US to facilitate workshops for leaders in diverse organizations, he has now designed online programs to empower supervisors, managers, and business owners. I highly encourage you to benefit from his offers to take your leadership to the next level.
-Krish Murti, Academic Coach at Montgomery College, Rockville, MD
Dr. AZ is a speaker full of energy and a wealth of knowledge! Great smiles, too!
-Rachel Sheerin, Keynote Speaker and Emcee
Assegid is a brilliant young man with a very large heart. He is well schooled and knows his material. Of greater importance is his ability to engage with people in dialogues using key questions to inspire people to think and learn. He has a great sense of humor, understands how people learn, and is willing to go the extra mile to be effective. For a case in point, recently, I saw him in action when he facilitated an interactive discussion on the theme "Values-Focused Consulting" where he shared his personal story, engaged participants, put forward practical examples, and applicable methods. Besides, his experiences in working with non-profits, which he has founded, show how he has been very effective in establishing functioning organizations.
-Helene C. Sugarman, Principal, Dynamic Communications Inc.
This type of presentation [Using foresight tools to strategize for the future] is useful for all scenarios- volunteer organizations, as well as professional organizations, for individuals as well as groups. The workshop was informative and inspiring.
-Arleeta Lerner (M.S.)
Teacher and Creative Writer, Montgomery County, MD USA.
Stay Connected
Join our community to get updates & empowering resources in our free newsletter.
SIGN UP
Let's Talk
Get in touch for answers to any questions and to learn more about the powerful techniques behind Success Pathways products and services.